Inkjet Printing
Revolutionizing Product Coding with Weber's Inkjet Solutions
Introducing Weber Inkjet Printing Solutions – your answer for efficient, high-quality printing and coding. With over 90 years of experience in developing innovative product coding systems, Weber is the only manufacturer in the world that offers central control systems for three different print technologies.
From high-resolution small-format printing with Lexmark and HP printheads to large-format printing with the proven Trident printheads, Weber's systems are designed to meet all your printing needs with flexible configurations and top-notch quality. With our low-cost thermal inkjet printers, you can enjoy fast and easy printing on a variety of materials, with little to no maintenance required. Get ready to take your printing to the next level with Weber's Inkjet Printing Solutions.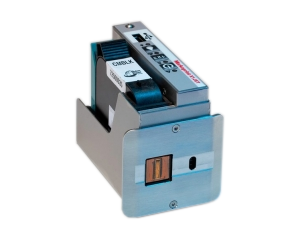 Designed for non-porous and absorbent surfaces
Robust, Durable Solutions for Industrial applications
Simple to Install and Operate
Compact Design for ease of Integration
OEM Solutions Available
Print Widths from 12.5mm to 800mm
Our Products
Why Choose Our InkJet Solutions?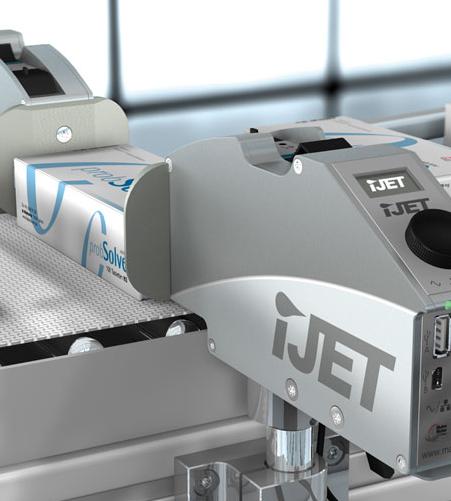 Multiple Print Technologies Support
Weber stands apart from other manufacturers as the only one capable of providing central control systems for three different print technologies. This includes Lexmark industrial printheads, HP printheads for high-resolution small-format printing and coding, and the proven Trident printheads for large-format printing and coding.
Durable Printing with Solvent Inks
Weber's inkjet coding solutions utilize solvent inks that provide durable printing even on non-porous surfaces. This makes it a perfect solution for challenging substrates, ensuring long-lasting and high-quality coding results.
Intelligent Features
Weber's inkjet printers are designed with intelligence in mind, featuring an external HMI display port for displaying print jobs and operating conditions. The ink cartridges also come with SmartCard technology, which monitors ink consumption, ensuring optimal performance. These features ensure that Weber's inkjet coding solutions provide the highest possible efficiency and quality.
Our InkJet Solutions
Flexible and Robust Solutions
Easy installation and integration: Weber's solutions are designed for hassle-free installation and integration, making it easy to get up and running in no time.
Self-sealing shutter printheads: Our self-sealing shutter printheads are perfect for exposed production environments, providing an extra layer of protection against dust and other contaminants.
Waterproof enclosure: The waterproof enclosure of Weber's solutions is ideal for wash down environments, allowing for easy cleaning and maintenance.
High-performance & High-resolution print quality: With our flexible and robust solutions, you can enjoy high-performance and high-resolution print quality, making your work look sharp and professional every time.
Effective and Efficient Solutions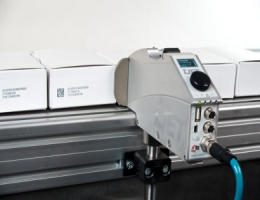 NonStop Printing: This function ensures that printing never stops, even in case of a printhead malfunction. This helps to eliminate downtime and maintain maximum productivity.
Central Control of Multiple Printheads: Weber offers central control capabilities, allowing you to manage multiple printheads from a single location, reducing the time and effort required to oversee each printhead.
Optimizing Performance & Reducing Costs: Weber's solutions are designed with efficiency in mind, with features such as NonStop Printing helping to optimize performance and reduce costs. These cost-saving measures can result in significant cost savings over time, allowing you to maximize the value of your investment.
Versatile and User-Friendly Solutions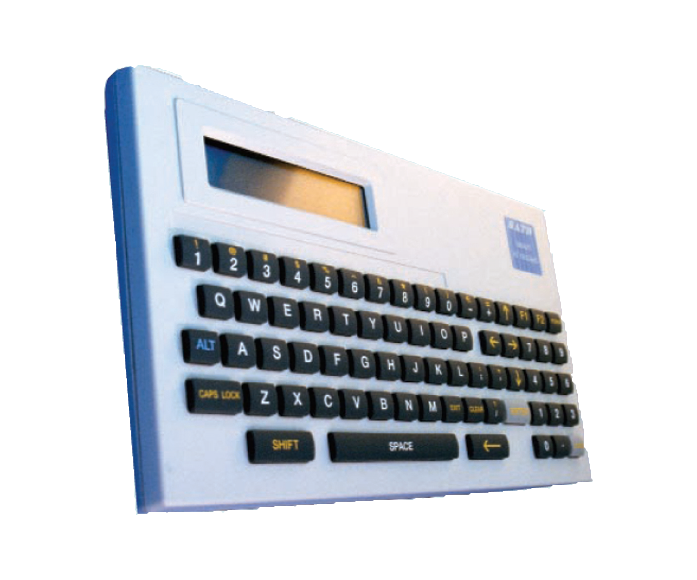 Intuitive Touchscreen & Full Keyboard for Print Format Design: With either a touchscreen or full keyboard interface, users can easily and efficiently create and modify print formats without any complicated navigation.
Networking Capabilities for Convenient Transfer of Layout Data: The Weber printing system is designed for seamless connectivity, allowing users to transfer layout data and files between multiple devices with ease.
iDesign Layout Software Offers Extended Design Options: The powerful iDesign software provides users with a wide range of design options, including additional tools and features that allow for more intricate and personalized print formats.
Benefits of Markoprint Inkjet Systems
Unique
Option of different printing technologies (HP, Funai, Trident & XAAR)
Solvent inks for durable printing, even on non porous surfaces
Intelligent
External HMI display port for display of print jobs & operating conditions
Ink cartridges with SmartCard technology (monitored consumption)
Flexible
Connect multiple Print devices irrespective of location
Easy to install into Packaging Machines for coding products
Multiple Printhead configurations for confined spaces
Flexible bracket printheads configurations for variable product spacing
Robust
Self-sealing shutter printheads for exposed production environments
Waterproof enclosure (IP65) for wash down environments
Click'n'Print cartridge support for simple change of ink
High performance
Outstanding high-resolution print quality up to 600 dpi
High-speed printing up to 240 m/min. at 300 dpi
Maximum 800 mm print height
Distances of up to 10 mm to product
Suited for contactless printing on various absorbant and non-absorbant surfaces
Large ink volume Storage of up to 1000 ml
Effective
NonStop Printing function (two printheads simultaneously) to eliminate downtime
Optimising performance, doubling system range, reducing costs, changing cartridges on the fly
Central control of up to eight different printheads to mark different products simultaneously
Versatile
Touchscreen or full keyboard for ease of print format design
Networking of devices for convenient transfer of layout data
iDesign layout software offers extended design options
See Our Video Demonstations on InkJet Coding
Discover The Power Of InkJet Coding
Weber's inkjet printing solutions offer a range of unique features, flexible and robust solutions, effective and efficient performance, and versatile and user-friendly options. These benefits make Weber an excellent choice for any printing needs. Learn more by downloading our brochure. You can contact us today to request a consultation by filling out our contact form to the right, call or email using the contact information at the top of the screen, or use the red chat icon at the bottom right of your screen. Get started with Weber today and experience the difference for yourself.
Our Brochure & Ink Guide