Weber Packaging Solutions UK understand that first impressions are everything. You've worked hard to produce a product you're proud to put your name on. That's why we work just as tirelessly to ensure your label gives the best first impression possible. Weber Packaging Solutions has the technical expertise since our foundation in 1932 to ensure you have the right solution for your product, making us one of the most experienced and largest label producers in the market. Many of our customers have been with us since day one. Like them, we value loyalty and are always ready to go above and beyond to deliver a premium product on time. We offer affordable label solutions across all industries in almost any shape, design and finish you can imagine. Big name brands and small independent businesses depend on our expertise, professionalism and friendly reliable service every day, which is what we offer you today.
How can a Label be applied your product? Check out our Label Application Options
Labels are one of the best ways to demonstrate a brand's individuality. Our sales and production team will help you find the perfect label for your product, whether basic or complex. And if you're starting from scratch, our in-house design department can always help with the initial design too. We guarantee fast and efficient turnaround times – no matter what size, shape or design you choose.
Different types of labels are available for different applications, such as:
Peel-off/removable labels
Promotional labels
Logistics labels
Barcode labels
Booklet labels
Delaminated labels
Scented labels
Continuous labels
Transparent labels
Grease- and oil-resistant labels
Beverage labels
Foil labels
GHS labels (for hazardous substances)
Heat-resistant labels
RFID labels
Carton/Outer Case labels
Temperature Reactant labels
Food-safe labels
Tamper evident labels
Peel-and Reseal labels
Tyre labels
Tear-resistant labels
Why choose Self Adhesive Labels from Weber Packaging Solutions?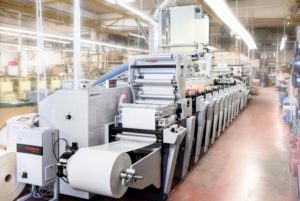 Perfect Printed Image: High Quality Graphic Reproduction up to 10 colours
Choice: Wide Range of materials, adhesives, and cutters
Fast: Short Lead Times
Affordable: Reduced origination costs compared to direct printed or printed films
Flexibility: Flexible quantities possible
Ease Of Application: Clean, efficient roll application ensures minimum set up and downtime
Flexible Ordering: Blanket Label Order Contracts, Kanban, and Produce to Order plans available
See our Label Materials Overview Booklet – Label Portfolio Brochure
Choose any of our Labelling Systems below for your complete Labelling Solution from Weber Packaging Solutions