Labelling Options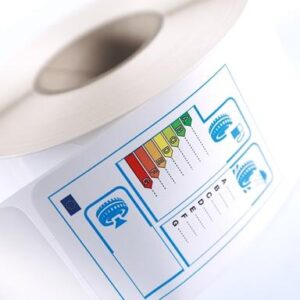 Weber Packaging Solutions understand that first impressions are everything. We understand everything a label needs to be. You've worked hard to produce a product you're proud to put your name on. That's why we work just as tirelessly to ensure your label gives the best first impression possible.
Labels are one of the best ways to demonstrate a brand's individuality. Our sales and production team will help you find the perfect label for your product, whether basic or complex. And if you're starting from scratch, our in-house design department can help with the initial design too. We guarantee fast and efficient turnaround times – no matter what size, shape or design you choose.
Weber Packaging Solutions has provided technical expertise since our foundation in 1932. Many of our customers have been with us since day one. Like them, we value loyalty and are always ready to go above and beyond to deliver a premium product on time. Weber operates more than seventy label presses in ten countries worldwide, making us one of the most experienced and largest label producers in the market. We ensure you have the right solution for your product.
We offer affordable label solutions across all industries in almost any shape, design and finish you can imagine. Big name brands and small independent businesses depend on our expertise, professionalism and friendly reliable service every day. From the type of label material to the proper adhesive to creating eye-catching graphic designs, we understand what kind of label is ideal for any given application.
How can a Label be applied your product? Check out our Label Application Options

Why choose Weber's Self Adhesive Labels?

Perfect Printed Image: High Quality Graphic Reproduction up to 10 colours
Choice: Wide Range of materials, adhesives, and cutters
Fast: Short Lead Times
Affordable: Reduced origination costs compared to direct printed or printed films
Flexibility: Flexible quantities possible
Ease Of Application: Clean, efficient roll application ensures minimum set up and downtime
Flexible Ordering: Blanket Label Order Contracts, Kanban, and Produce to Order plans available
Our Products
Prime Decorative Labels
Using flexographic, UV screen and digital printing presses, Weber can produce eye-catching prime labels quickly and economically.
Labels can be printed in up to ten colours, including process colour with exceptional photographic quality.
We offer a wide selection of prime label facestocks, adhesives, and topcoats to create the label for your product.
Thousands of die shapes and various label constructions expand your decorative design opportunities.
We can create a label using your artwork, or our Graphics Department can work with you to create a new design.
Weber's prime labels can be specially designed to survive extreme cold or heat, moisture, curved substrates, and many other difficult conditions.
Custom Variable-Imprint Labels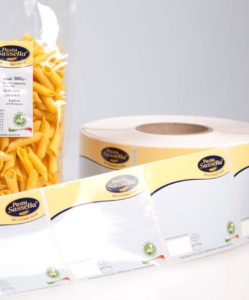 Variable-imprint labels consist of uncoated, matte-coated, and gloss coated paper and film stock labels. These labels often include colourful pre-printed, permanent information or graphics with unprinted space allotted for the addition of variable imprinting. These are Weber's most versatile labels, specially designed to accept thermal-transfer or direct-thermal imprinting.
By manufacturing and printing these labels in our own plants, we are able to control the quality of our labels. You can add bar codes, variable text and graphics with a broad selection of Weber desktop label printers or production line printer-applicators.
Blank Labels
Weber carries a complete inventory of more than 100 blank label sizes and styles to meet a wide variety of thermal-transfer and direct-thermal labelling applications. Of course, like our variable-imprint labels, information can be printed on the labels using a number of Weber label printing and/or application methods. We stock a variety of general purpose materials in addition to a number of speciality materials for specific applications.
RFID Smart Labels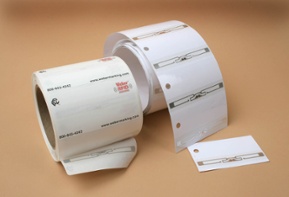 Weber is applying its expertise as a leading manufacturer and supplier of pressure-sensitive labels to provide the finest in RFID smart labels. We call them SmartTrak. Our innovative method of inserting the RFID inlays fits seamlessly within our label conversion process. And because we manufacture the RFID smart labels ourselves, we are able to offer RFID media that will maximise performance and minimise costs. All SmartTrak RFID labels are produced using fully tested RFID inlays from trusted sources like Alien Technology and Avery Dennison RFID. Every label is certified and verified to be of the highest quality.
Label Facestocks
Weber can provide you with a vast selection of label facestocks to solve virtually any labelling application. Each facestock features certain characteristics for superior performance in specific work environments.
Pressure-Sensitive Papers
DestructoLabel – Matte-coated paper suitable for thermal-transfer and impact printing. Ideal for indoor tamper-resistant applications.
Metalized Paper – This paper features superior print quality and dazzling colour in gold or silver.
Rotogloss – Shiny, highly-calendered, coated premium white paper. High-gloss finish renders bright and vivid definition of colour.
Semi-gloss – Cast-coated premium white paper slightly less reflective than Rotogloss.
Thermalabel – A bright white, ultra-smooth paper designed to optimise direct-thermal print quality.
Transprint – Exceptionally smooth paper designed to maximise thermal-transfer print quality. Available in coated and uncoated finishes.
Pressure-Sensitive Films
Flexclear Gloss – Clear gloss film suited to prime labelling where the "no label" look is desired. Very durable and moisture resistant.
Flex-Lyte – Remarkably flexible, durable white film with a high gloss finish that is ideally suited to multi-colour printing; also available in a matte finish. Great for thermal-transfer imprinting and excellent for applications where a label needs to be recycled with stretch wrap.
Flextuff – Internally strong, matte top-coated synthetic film combining conform-ability and durability. Provides excellent resistance to outdoor exposure.
Laserweb – A vinyl film suitable for use with continuous-feed laser or sheet-fed printers. Especially good for applications requiring chemical resistance.
Transtuff – Strong, synthetic film that provides excellent resistance to weather.
Ultraplate – Gloss white, silver, or clear polyester suitable for durable thermal transfer printing applications. UL/CSA recognised.
Webflex – Durable, flexible stock with a unique matte surface coating. Readily accepts impact, thermal-transfer and flexographic printing. Weather resistant. Available as white or transparent.
Non-Pressure-Sensitive Tags
PolyTag – High-strength film tag designed for outdoor applications. Ideal for nurseries and lumber mills. Recommended for thermal-transfer printing.
Rototag – Paper tag with a very high-gloss sheen. Used often for retail product hang tags.
Transtag – Smooth-finished tag designed for thermal-transfer imprinting. Excellent clarity and good smudge resistance.
Tyvek® – Strong, durable, bright white stock with a high-grade printing surface. Combines high opacity and long-lasting tear strength. Resists moisture and weathering. Approved for law labelling.
Ultratag – Cross-laminated film that is the ultimate in tear resistance.
See our Label Materials Overview Booklet – Label Portfolio Brochure
Choose any of our Labelling Systems below for your complete Labelling Solution from Weber Packaging Solutions