Anti-tamper and anti-counterfeit solutions reinforce quality and assure authenticity
Counterfeit airbags, wind screens, brake pads, and seat belts are products which compromise the safety of passengers in a vehicle with imitation parts. Counterfeit medicinal products (falsified medicinal products) may contain ingredients which are of poor quality or in the wrong dose, which could be harmful to patients who take them. 
Fake computers and computer parts are often manufactured with substandard materials and can lead to dangerous malfunctions. These products could result in a system failure or security breach. Forged consumer electronics such as surge protectors are often manufactured with substandard materials and pose a threat to the safety of consumers because of overheating or igniting.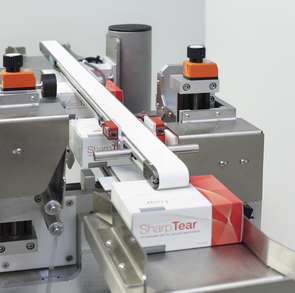 Weber provide a range of Security Solutions for the following Industries:
Our Security Solutions portfolio provides you with a number of anticounterfeiting products to choose from and represents the lowest total cost of ownership. From destructible films to void materials, our solutions combine the best of global security. Whether you select overt, covert or customized solutions, our technologies will protect both the immediate and long-term value of your brand.
We can provide a range of overprinting solutions such as UV reactant Ink and overprinting thermal transfer ribbon which adds to the vast number of print options to uniquely identify your product. We can also provide a range of Tamper Evident Labelling Systems that can be added to your existing packaging line or as a stand alone solution.