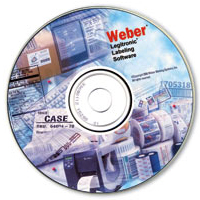 Weber's restrictive Legitronic naming programming gives the adaptable label plan, printing and RFID encoding elements that are obliged to meet today's naming necessities. The product is anything but difficult to utilize yet sufficiently strong for mechanical applications that need to utilize substantial databases.
As the foundation of our complete labelling frameworks, it is completely perfect with our broad line of labelling gear and additionally most Zebra, Datamax and SATO name printers and print motors. A FDA consistence form likewise is accessible.
How to Register?
[wp-members status=out]In order to view or download software you must be logged in.
To Register please visit the Member Area[/wp-members]
[wp-members page=login]
If you forgot your password, you can reset it at the Member Area.
This page will contain library of Software –