Manufacturing
Transform Your Manufacturing Performance with Weber's Customised Solutions
It's tough for manufacturers nowadays. Meeting the demands of your customers while staying ahead of the competition isn't easy in an increasingly global market. Weber specialises in the design and manufacture of packaging solutions which allow you to optimise manufacture performance. Supplying  our customers around the world for more than 90 years, our focus is on providing customised packaging solutions that deliver cost savings, efficiency, and a better standard of finished product for you.
Our packaging solutions span every aspect of your operation, from the plant floor to field operations and warehouse environments. Whether a customer needs an inventory management solution or is ready for a fully integrated 'Factory of the Future' solution, we help future-proof your manufacturing operation. With unparalleled visibility into goods, assets, people and transactions, enhanced track and trace solutions with scanners or RFID, Weber can enhance your supply chain model, both internally and externally.
Weber delivers packaging solutions which provide you with the agility you need to compete in today's market now, and the future.
How Can Weber Provide Packaging Solutions?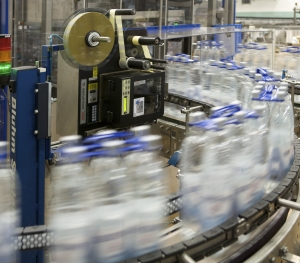 Direct thermal and thermal transfer labels for product and case labelling
Parts identification labels for assembly
RFID solutions for non-visual inventory control
Complete packaging solutions from product to pallet
Our Products
How Weber Can Help You Build A More Efficient Manufacturers Workflow
Even The Most Automated "Smart Factories" Require Human Involvement.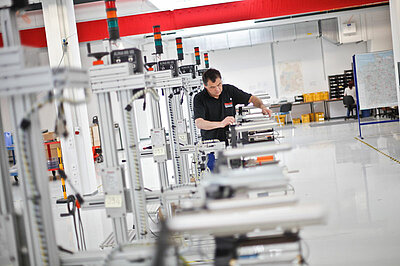 Although there isn't a one-size-fits-all approach to achieving high level operational visibility and agility, automation alone cannot sustain operational continuity and quality control as production demands increase. Human supervision is still very necessary for both inbound and outbound operations, even with real-time location systems and industrial robots surrounding them.
This is why warehouse workers need technologies that help to oversee the entire operation, aiding them to make the right guidance decisions, report and resolve issues and collaborate with others. There are many technological investments you can make to achieve business objectives such as, autonomous mobile robots (AMR), fixed industrial scanners, Radio Frequency Identification (RFID), rugged tablets, and Machine Vision.
Smart Solutions For Improving Manufacturing Operations
Weber's broad and versatile range of printers help manufacturers worldwide improve their production process with barcode and RFID technologies. Whether you need to track materials through your facility or through your supply chain, Weber has packaging solutions to provide accurate, end-to-end identification. Our printers and labels stand up to the extreme temperatures, moisture, chemicals, shock and vibration found in industrial environments. Weber leads the market in providing products, packaging solutions and expertise for modern manufacturers, with business-improvement technologies that help reduce cost.
World-Class Manufacturers Use World-Class Label Printers

Mission-Critical Printing
Manufacturers require 24/7 on-demand printing to keep production lines running continuously. Zebra delivers unrivalled quality and dependability with its Xi series high-performance printers. These printers are suitable for most manufacturing applications in any environment, and print labels for anything from circuit boards to large chemical drums.
Unattended Printing
Zebra offers the ZE500 print engine for automated print-and-apply systems. Delivering the same mission-critical reliability and performance as the Xi series, this range is ideal for automated high-volume carton, case, pallet and product identification labelling.
Industrial Printers
Zebra also offers an economical and rugged range of printers to meet the demands of manufacturers in less harsh environments, still delivering its trademark reliability and quality. These include the all-metal ZT510 Industrial Printer, and the rugged ZT411 and ZT421 printers. For lower-volume applications, the ZT200 Series offers outstanding value.
Typical labelling applications within manufacturing
Zebra printers are used across industries including electronics, pharmaceuticals, automotive, food, aerospace, FMCG, chemical, steel, timber and many more. Although these industries are varied they share common processes, such as receiving raw materials, materials management, work in progress, asset-tracking and compliance labelling.
Each industry also has its own specific requirements (such as "rating plates" within the electronics industry). Common industry applications include: Electronics, Automotive, Aerospace, Pharmaceuticals, Heavy industry, Food
Supplies for Manufacturing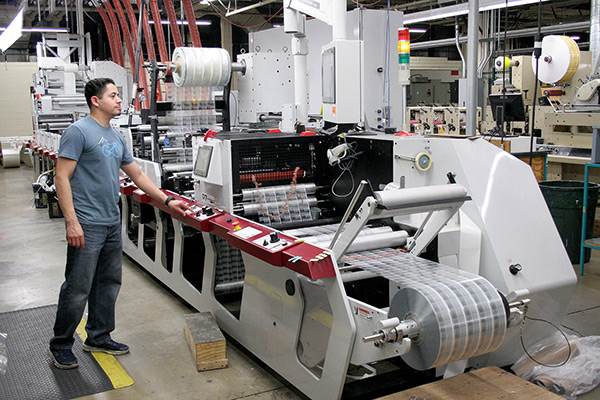 The key to quality printing solutions is to match the right printer with the right supplies. Weber's proven and tested supplies guarantee maximum print quality and ensure extended printhead life. Weber offers a complete range of paper and synthetic labels, along with ribbon, for any manufacturing application.
Electronics
As well as offering paper labels and card for applications such as shipping and WIP, Weber can provide custom speciality synthetic labels. We can supply your custom label needs and meet your specifications and regulatory requirements. We understand that synthetic labels are classified as a component of your product, not just a label. We can also provide tamper-evident material to help you protect your warranty.
PCB Labels
Weber offers polyimide labels and matched ribbons for the identification and tracking of PCBs as they go through the manufacturing process (including wave flow solder).
Product Identification Labels
Weber offers a complete range of thermal-transfer synthetic materials that are widely used in product-identification labels that have serial number information. These are used on everything from PCs to white goods and mobile phones. On electrical products, labels with UL and CSA logos are often required and only specific label supplies tested by UL or CSA organisations are approved. Weber is one of only a few global label convertors that can offer many UL/CSA-pre-approved label and ribbon combinations.
Automotive Labels
Our speciality synthetic supplies and matched ribbons have been designed to withstand fluctuating high and low operating temperatures and substances that can invade any engine compartment, such as grease, grit, oil, salt, car-wash detergents and waxes.
High-temperature-resistant labels for heavy industry
Weber provides speciality synthetic packaging solutions for applications such as the labelling of chemical drums (HAZMAT) to the labelling and tagging of timber and steel. Weber's special tags for the steel industry can withstand temperatures up to 200ºC for short term exposure.
Get in contact with us today to find out how we can assist you in optimising your manufacturing processes using the chat feature to the bottom right of your screen. Browse our collection of brochures below for further information.