X1Jet MX
The Markoprint X1JET MX is an inkjet printer that runs independently. It's ideal for coding large printing images directly on carton material in the food, beverage, chemical, and construction industries. On flat or absorbent surfaces, the MX Class piezo inkjet technology codes rapidly, correctly, and reliably.
The X1JET MX comes in three different styles: Compact, Vario, and Top. The print head on the Compact variant is fixed vertically. The Vario version's print head may be rotated 90 degrees to the left for coding on ascending conveyor belts. The Top version codes to the packaging or product from above. True Type fonts are used to print text, logos, barcodes, and data matrix codes in the system.
The Markoprint X1JET MX makes printing simple with its 3-logic intuitive operation and LED status light. Data can be transferred via USB stick. It also has a maintenance station that includes a power supply.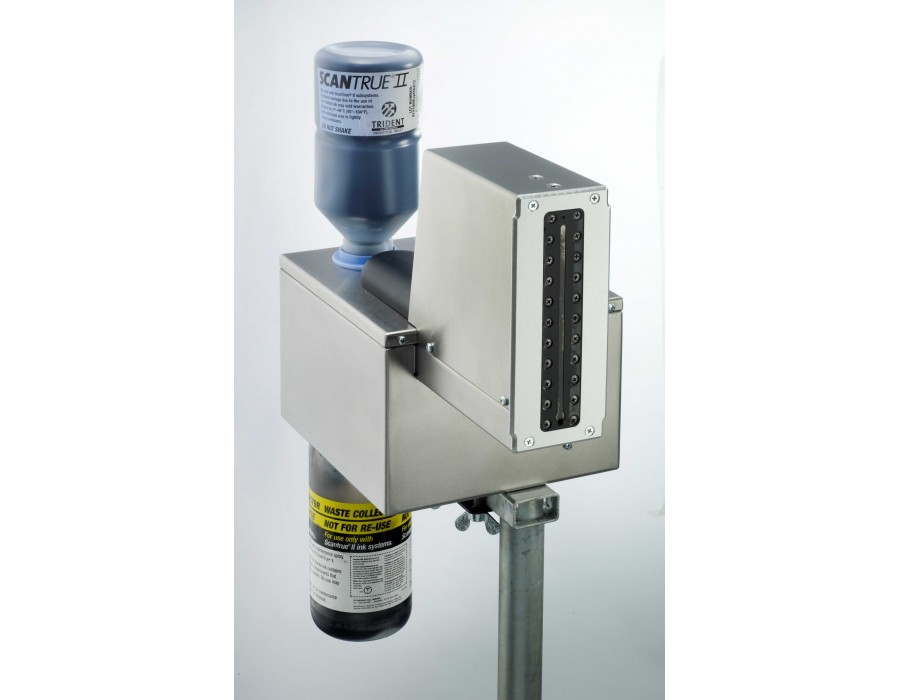 Markoprint X1JET MX

Compact and well-prized piezo inkjet coder for large printing images

Independent print system with Trident Piezo technology

Cleaning station integrated with print system

All-in-one – print head, ink system, cleaning station, control electronics and power supply

Simple and intuitive 3-button operation with LED control lamps for user-friendly system controls

Available as 50 or 100 mm print head

As Compact,  Top or Vario version
Low-cost offline coding system; ideal for companies looking to automate their date marking process for the first time.

View Product

---

The Dispensa-Matic U-60 is ideal for dispensing pressure-sensitive labels from 0.375″ up to 6.0″ wide. Labels are peeled from their liner and presented to the user for easy grab and go labelling.

This semi-automatic electric label dispensing system is built to last using high-quality metal parts for years of service with little downtime. The U-60 is made in the USA and comes with a 3-year warranty.

View Product

---

FEATURES

Print speed up to 305 mm per second
Left or right handed available
Robust industrial design
Easy Connectivity
Especially for Print & Apply designed systems
RFID ready!

View Product

---

The Zebra DS3508 Series of rugged, corded digital scanners bring comprehensive, high performance data capture to harsh industrial
environments to improve business efficiency. Engineered with breakthrough digital imaging technology, this scanner family delivers
extremely fast and accurate data capture of one-dimensional (1D) and two-dimensional (2D) bar codes, images and direct part marks (DPM)
as well as Item Unique Identification (IUID)* support. Available in three models, the DS3508 Series of scanners can meet a wide variety of
data capture needs in multiple industries.

View Product

---