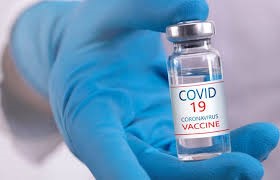 The development of COVID-19 vaccinations is driving pharmaceutical companies to find proven and pre-tested solutions for vaccine labelling. How to quickly distribute deep freeze stored next-generation vaccine platforms as mass vaccinations? To get ahead of this rising demand, you must avoid common pitfalls and make the right label material choices.
The European Medicines Agency (EMA) together with the Member States, in the context of the Quality Review of Documents group, have developed a Questions and Answers document with the aim to provide operational guidance on labelling flexibilities for COVID-19 vaccines. The topics addressed in the document are primarily based on the European Commission's Memorandum of Understanding with Member States on regulatory flexibility for COVID-19 vaccines; in addition, a number of these topics are stemming from numerous questions received from COVID-19 vaccine developers in the course of the last few months. This important document controls the way in which companies can label and identify their vaccination products and compliance requirements given the urgency of the distribution of the vaccine. This document covers the area of traceability and QR Codes and acceptable Barcode Symbologies.
Weber Packaging Solutions as your Printing & Labelling Partner:
As an essential business, Weber's labelling products are a key component of a vital supply chain focused on supporting medical, pharmaceutical, and healthcare organizations.  These important sectors of the scientific community, along with many others, play a critical role in the detection and containment of the virus.
Suppliers of vaccinations and solutions used in these applications demand special storage and transportation requirements in order to preserve their product in a stable environment.  Label performance in these cold temperatures is of critical importance for biological and pharmaceutical products that are preserved by cooling in low, sub-zero temperatures.  Labels must also be applied to a variety of containers, including tubes and vials in most cases demanding high speed Labelling Systems and verification solutions.

Weber Packaging draws upon cold chain and cryogen expertise to provide durable label solutions designed for applications ranging from room temperature to storage in deep-freeze environments.  Labels work with plastic and glass containers delivering reliable tight mandrel performance.  With demand for these products continuing to grow at a rapid pace during the current COVID-19 pandemic, Weber supports customers with timely production and shipping of critical labels.
Our Printing Possibilities are endless, with pre-printed product as needed and critical color matching for branding purposes.  Added security features to deter counterfeiting.  When it comes to digital printing choose microtext font for an additional level of authenticity and security.  To the naked eye microtext appears as a thin line and is only legible when using a magnifying glass or loop.  When attempting to reproduce the font, it will lose its resolution and appear as a dotted line.  Finally, add variable information on-demand via thermal transfer printer and DuraPrint II ribbon for ultimate image performance.
Weber Approved Labelling Materials:
Cryolabel Matte, white polyethylene film for cryogenic specimen storage and testing applications in the healthcare and biochemical industries.
Cryolabel Clear, Clear film gives an unobstructed view of products in transparent packaging, provides easy identification of biological drugs, bio-banking products, and blood components.
Flexlyte 2.3 White Cryogenic, a bright white gloss BOPP with good opacity and resistant to many chemicals, designed for applications in low temperature when using liquid nitrogen during deep freeze processes (-196°C/-320°F).  Withstands sterilization conditions such as steam autoclave and gamma radiation, recommended for labeling laboratory identification substrates such as vials, test tubes, well plates and slides.
Weber Inkjet Coding Systems: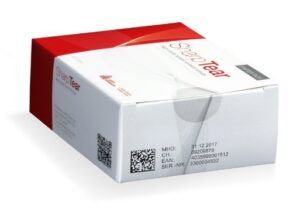 Our latest Drop-on-Demand (DoD) Printing technology is ideal for the coding of 2D Datamatrix  Barcodes or QR Codes. We manufacture a wide range of thermal and piezo inkjet printing systems under our Brand name Markoprint. We supply and install a range of Inkjet Coding solutions for both direct product coding, outer case coding and batch coding requirements. This inkjet technology can print up to 600dpi at high speed on absorbent, semi absorbent, and smooth materials with a maximum print height of 108mm possible.
High Speed Vial Labelling Systems:
The process of labeling vials requires very high-performance and high-speed labeling systems. Wrap-around labeling is predominantly used for vials in fully or semi automatic system variants. Such labels may include special fill-level scale markings, so they must be applied with high precision. Larger format vials are also used as infusion bottles and are often equipped with special hanger labels. These labels have a detachable clip for hanging the bottle. Booklet labels and documentation labels are similarly common. The latter have a perforation that allows part of the label to be detached so it can be adhered to a vaccination card, for instance. Reliable application of such functional labels to vials requires great precision.
Our Geset 300 Series range are designed specifically for the Pharma industry for high speed wrapround labelling or vials or bottles. The systems are modular in design with provision for adjustment for larger or smaller products giving the user flexibility of their product labelling process.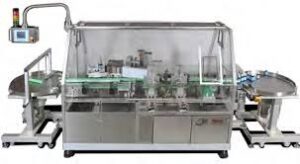 Weber Single Source Supply
As a supplier to many Global Companies, we have developed a number of strategies and inventory supply schedules to help customers maintain a reliable and continuous supply of labels. We can hold stocks of labels, or arrange scheduled production dates so a shipment is always readily available for your order. As a Global Manufacturer of Self Adhesive Labels and Labelling Systems you can be sure of standardisation of supply and consolidation of pricing for Global Supply Agreements.  Single and multi site supply agreements are quite common, both are handled with care as we understand the importance of time critical deliveries and the logistics involved for high dependency facilities. We provide regular forecast schedules and can work with the customer on a one to one basis to ensure we plan proactively rather than reactively for peak supply periods and seasonal demands in your business.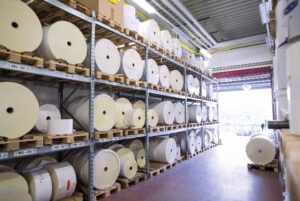 As a Direct Manufacturer of Automatic Labelling Systems, Inkjet Coding Systems, and indeed a Global Manufacturer of Self Adhesive Labels you have the benefit of having a complete solutions provider, ensuring you have consistency in manufacturing and a direct link with the manufacturer with a Global Support network to ensure your business has the support they need regardless of location.
Contact: sales@weber.co.uk    www.weber.co.uk
Tel : +44 1875 611111