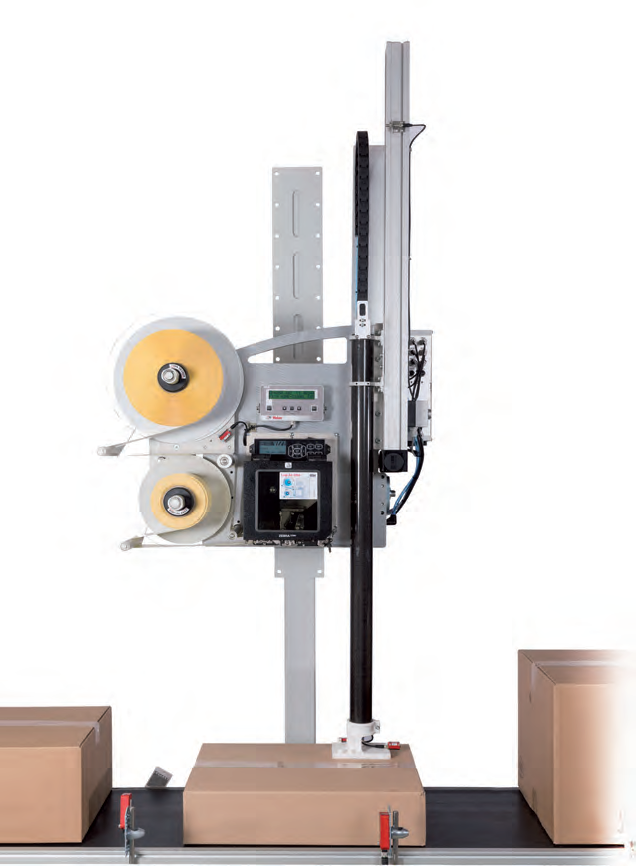 Demand for thin, film-based products is changing the face of the release liner market. And as the label industry grows and evolves, so too does the release liner market. Suppliers are adapting to the latest trends, and manufacturing products accordingly. A push for improved sustainability is another market driver,  reducing waste through thinner caliper material, lowering transportation and inventory costs, and better overall recyclability, have become chief concerns for the industry. "Also, improved productivity through increased line speeds, elimination of web breaks during printing and dispensing, and increased packaging output via more labels per standard-size roll are also influencing the market. Our customers' drive for productivity and cost reduction/containment has increased the demand for film-based liners for these reasons.
To answer these market requirements Weber Packaging Solutions has developed a thin liner product portfolio in conjunction with our latest Logistics Labelling System, the Weber LA6000 Print Apply. Weber has added an ultra-thin PET liner material with a new thin liner technology that reduces liner waste by 40 percent. With a caliper of 12-micron/0.48 mil, our thin liner materials yields up to 30 percent more labels per roll.
The Weber LA6000 has been designed with Product traceability, quality assurance, tracking and tracing of logistics in mind. The system is quite modular in approach and consists of a basic Unwind, Rewind, and Stroke Unit. Label Change times are minimised by interchangeable Tamp Pads.  Print Engines by any of the leading global manufacturers such as Zebra, Sato, Datamax, CAB etc allows an optimal match to the application and its specific printing requirements. Reaching up to 4000 products per hour, the LA 6000 high performance printing and application system will label passing cartons of varying height quickly and efficiently.
Differences in product height of up to 600 mm can be achieved thanks to the high performance stroke unit. These peak performances are achieved using a servo motor driven dispensing applicator and carbon fibre construction.
The primary focus feature here is the enlarged Unwind Unit which allows up to 600 metres of Label Reel Length being a 33% increase on the standard system Unwind unit of 450 meteres. The combined Printing & Labelling Solution can potentially increase efficiencies by up to 60% in your Labelling Process, reducing downtime for label reel change to a minimum and extending your print runs. The improved tension of the new thin liner reduces web breaks and results in the increased Label Dispense speed contributing to the overall efficiency of your Labelling operation.
See our full range of Labelling Systems.
Enquiries: Contact +44 1875 611111 or email sales@weber.co.uk