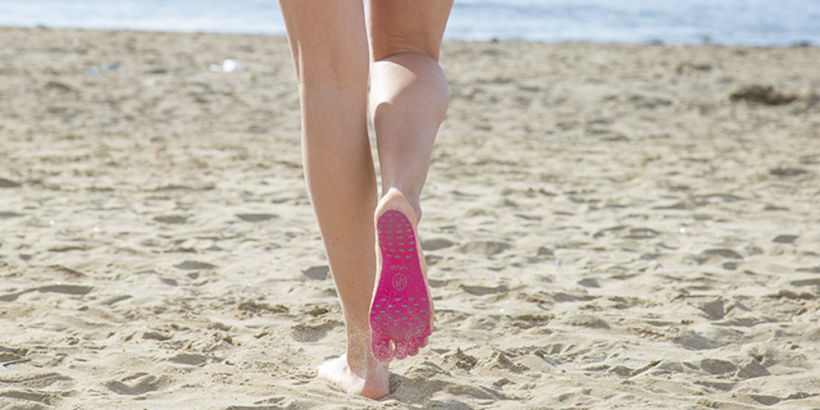 It's that time again soon! Summer holidays usually also mean hot sand, pointed stones and shells or slippery swimming pool paths. Forgotten your Flipflops? Just stick labels under your feet! Sticky stopper socks …
Italians are well known for their shoemaking. Now an Italian startup has developed the NakeFit foot sole sticker. These labels are available in black, pink and blue and remind a bit of physiotapes. Apparently, they can be glued quickly and easily removed.
Nakefit labels are elastic, comfortable and waterproof. They protect the soles of the feet from hot sand and pointed stones. There are different sets for women, children and men. They can now be pre-ordered on the kickstarter platform.
Image source and further information at nakefit.com .