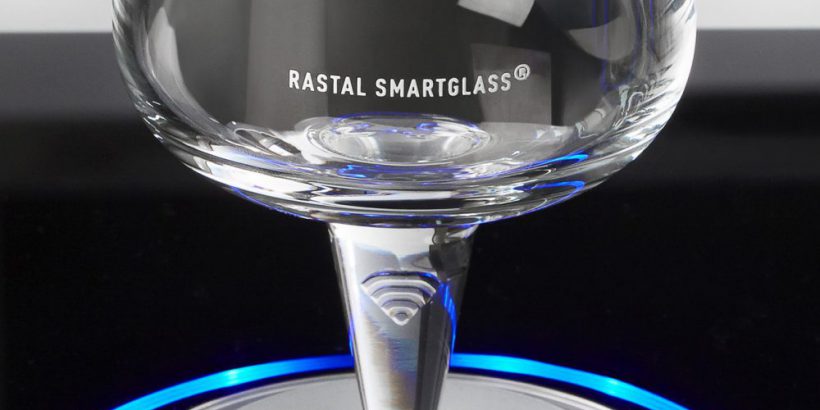 Digitalization in industry is in full swing: Industry 4.0, SmartFactory, Internet Of Things, …. Smart labels from WeberGroup with an integrated RFID chip. The intelligent glass was developed by Rastal. The family business from Höhr-Grenzhausen near Koblenz has integrated an NFC RFID chip into the glass – more precisely attached to the handle or the base of the glass. The glasses are thus clearly identifiable. All processes for filling, transporting, moving, serving can be recorded without a visual connection and the associated data can be further processed.
SmartBar
The customer orders his/her drink, for example, by scanning the QR code at the table with his smartphone. The app appends the order to the SmartBar. It is not only tapped, it is also equipped to collect the data and then upload it to the cloud.
Rastal is working with Telekom in the Cloud to continue using the information gathered there and, for example, to automatically order additional supplies for the catering business. Or to give the restaurateurs with several branches quick and easy an insight into the current sales situation to bring the targeted number of service employees to the right place.
The RFID tag on the SmartGlass base uniquely identifies the glass and allows information to be gathered.
BottomsUp
And here is another topic that has nothing to do with labeling, but still interesting to our readers: Rastal has also developed the BottomsUp beer glass. This is a new tapping method from the USA. The beer is filled from below the glass. The opening is closed with a magnet.
Advantage: Filling is 10 times faster than the conventional dispensing method. You can find more information on this topic here .
Image source and further information: Rastal