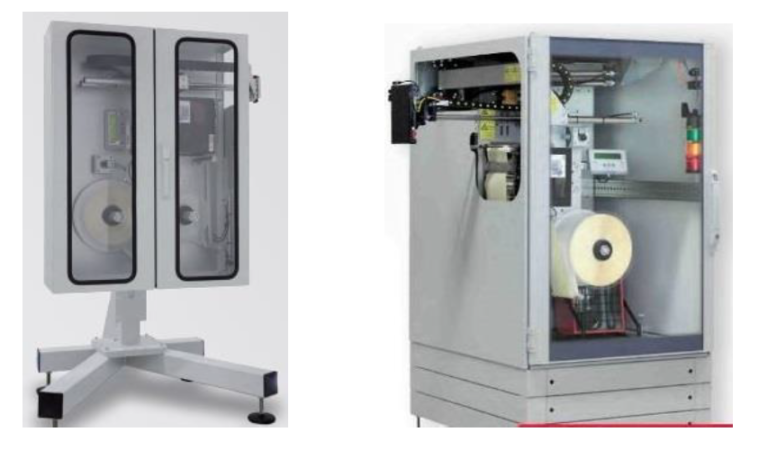 Choosing the right partner for labelling & coding solutions
How Systems Integrators can benefit from 84 years of experience and knowledge
Labelling & Coding is an essential part of the lifetime of any product, from raw material through to the end user. At every stage of a product's life labels and codes are used for identification, traceability, routing, shipping and marketing. Choosing the right partner for your labels, labelling equipment and coding equipment is vital in today's fast moving and competitive production environments. Not only should the labels and equipment be fit for purpose but they should also stand up to the rigours of the manufacturing process with minimum downtime and ease of setup, product changeover and Operator use.
Considerations for equipment choice
Identify the product
What is being labelled? Is it a bag, a carton, a clamshell, a pouch, or a bottle? A machine appropriate for labelling jars and bottles may not be appropriate for a flexible package or cartons.
| | | |
| --- | --- | --- |
| | | |
|   |   |   |
What is the product made of? An application surface that is smooth and clean may not require the same labeller as a rigid or rough surface.
Is the label pre-printed or is Print & Apply or inkjet coding required?
Where on the product do you want the label? Some labelling machines are made for wraparound labels on bottles while others do simultaneous top and bottom or two panel labels.

The Production Line
Consider where the labelling process will take place in your production line. This will help determine the type of labeller and application needed. Lower or higher temperatures and dusty environments may require specific environmental enclosures.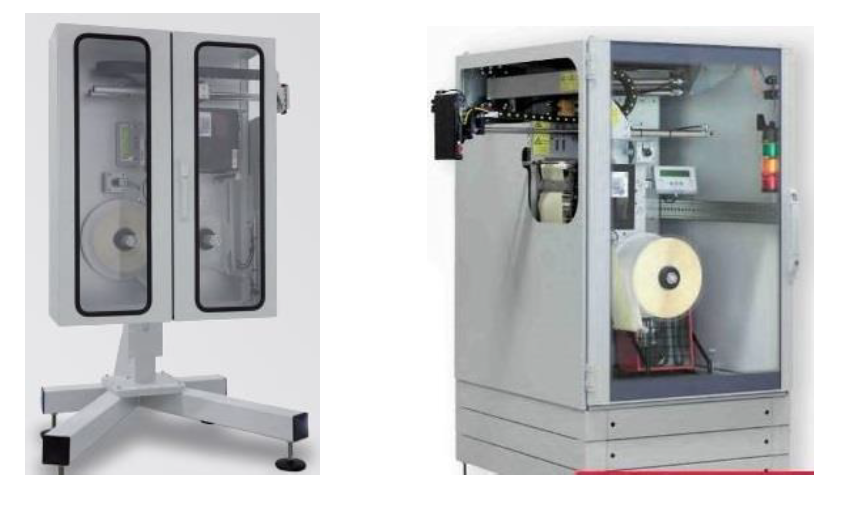 How is the product handled/transported? Conveyor speed, product rate and conveyor type are all essential to the choice of labeller and/or coder.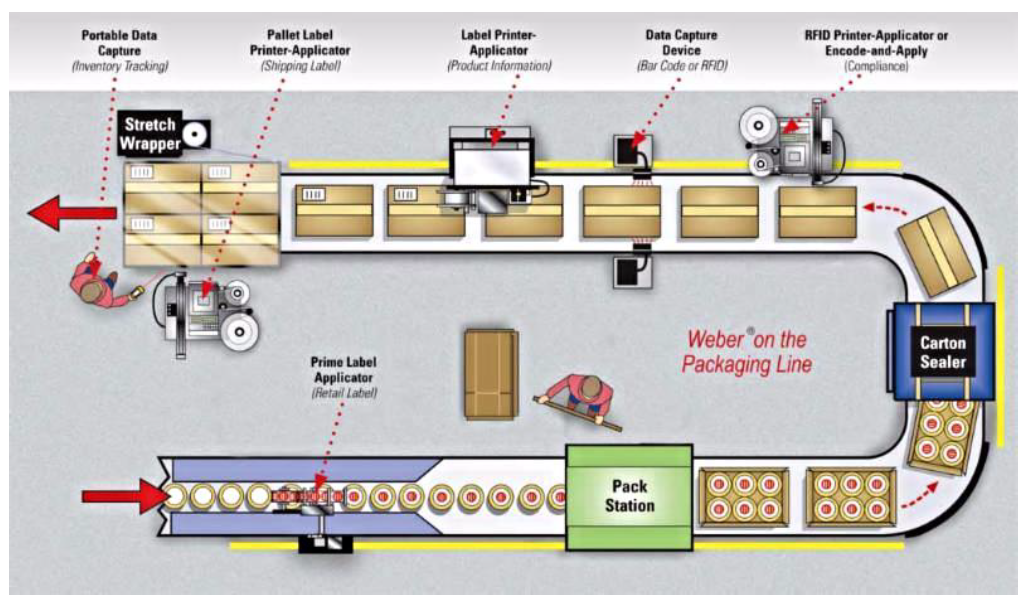 The production line, label type and the product's packaging almost always determine what type of labeller or coder is to be used.
Interface Capabilities
The ability of labelling and coding equipment to interface easily with external equipment and/or control systems is critical for handling not only start/stop but also error situations
Ease of Operator Use
Is the machine control panel ergonomically positioned?
Is operator training available?
Are there pre-defined protocols available for operator upkeep/maintenance of the equipment?
Are warnings available for the operator when critical supplies (labels, ribbon, ink) are running low?
Considerations for Supplier-Partner choice
Does the Supplier-Partner have a proven track record in supply, installation and support?
Can the Supplier-Partner supply all my requirements for labelling, coding, support and consumables?
What are the standard SLA's and protocols available?
What Technical/Engineering assistance is provided?
Weber Packaging Solutions, www.weber.co.uk , have been manufacturing and supporting industry worldwide since 1932. Our experience in every aspect of labelling and coding provides a unique overview of the requirements of all industries, systems integrators and suppliers. With manufacturing and support worldwide we assist global and local systems integrators in developing, installing and supporting our own Weber systems and also those of our key partners including Zebra, Sato, Datalogic and others. The ability to provide a turn-key solution comprising hardware, software, integration and consumable media along with support and training gives Systems Integrators "The Leading Edge" when partnering with Weber.
Contact Details
Patrick Hughes,

General Manager (UK & Ireland)

Phone: +44 1875611111