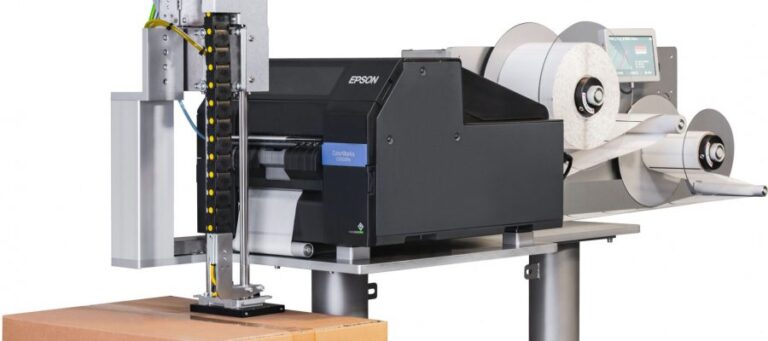 The Epson ColorWorks C6500 color label printer has garnered a reputation for its speed, control, efficiency and flexibility. All these factors combine allowing this custom label maker to print high quality labels at any time. With the C6000/C5000 series color printers, Epson introduces to the market for the first time the ability to perform color matching directly in the printer driver. Thanks to the "Spot Color Settings", the use of the additive software RIP is not necessary.
The Epson Ultra Chrome DL pigments have a resin coating, thus achieving absolute resistance to UV rays and humidity. This allows you to obtain (on suitable material for labels) resistance to sea water according to BS5609. Also new are "MK" black ink systems for higher density on opaque label materials.
More Benefits
The C6500 color label printer handles media widths from 25.4mm to 215mm, with various types of material, such as textured paper. With this model of label maker you can print practically everything: from tiny labels for small bottles, to large, long-lasting labels for chemical containers.
In addition, individually replaceable ink cartridges reduce ink costs. The micro-piezoelectric print head is designed for long-term operation and is not subject to wear and tear. The C6500 can print eye-catching color labels quickly and easily. Reduce storage costs and avoid wasting outdated forms.
Thanks to Epson AID technology, you can monitor the print results and thus ensure the best print image possible. In addition, innovative sensors allows you to print in numerous formats, in any shape without need for a second die-cutting. Each model also offers the option of an integrated peeler to remove labels from the backing material. The ColorWorks C6500 is very easy to use as all operations commands are performed centrally on the front of the system.