EasyGo! POS
Summary
Improve the shopping experience of your customer with EasyGo! POS. Your customer will use a mobile device while shopping and scan the products on the fly. Once your customer is at the cash register, the shopping list will already be in your POS system. Just do a final review and charge your customer. Easy and fast!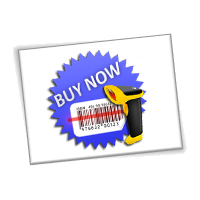 Description
EasyGo! POS is an application designed to make the live of your customer easier. With this application, your customer will be able to:
–          Scan the items bought so they are automatically added to the shopping list while they are collected in your shop.
–          Review both the items picked and the total price. Correct the shopping list if necessary.
–          Avoid long queues at the checkouts, improve customer satisfaction.
In addition to using this application as a queue busting app, it can also be used as wedding or birthday gift-lists. Imagine the process of creating a wedding or birthday gift list. Why looking at huge catalogs? Just let your customer walk through the store and scan the desired products.
---
Languages
English
Spanish
Adobe Reader is required to open and view PDF files. This can be downloaded free from adobe.com.
Available Documents
Weber's Model 5300 Corner-Wrap label printer-applicator combines high-quality label printing with a specially designed label applicator that affixes a single label around the corner of a carton as it travels via conveyor line.

• Choose from a wide range of 203, 300 and 600 dpi print engines
• Capable of handling print speeds up to 16 ips
• Numerous I/O's ease interfacing with external devices
• Monitor the operation via a web browser from anywhere
• Available with RFID capability

View Product

---

The brand-new Weber 114 system provides a simple, cost-effective solution to low volume labeling for applying labels to one or two sides of a straight-walled product or package. Featuring two Weber Alpha Compact applicator heads and a 7.75″-wide, 45″-long belt conveyor, the Model 114 can be added to in-place production lines or operated manually as a stand-alone applicator.

View Product

---

Summary

EasyGo! InventoryHealthCare transforms your handheld into a stocktaking device for inventory management at your hospital or pharmacy. Especially designed for healthcare environments, use this application at your Hospital or Health Care centres to easily control your stock, such as medicines, equipment or other inventory. Next to the possibility to capture a zone, the location, and a quantity this applications allows as well for adding to each stock item healthcare specific data-fields such as batch and expiry dates. When stocktaking is complete, the data is uploaded to your host system for management reports and further processing.

View Product

---

Summary

Use this helpful application to assist your personnel in the process of replenishment at your warehouse, market or business. You can view all items to be replenished or search them by code or description, and introduce the quantity you will replenish quickly and easily. Use the review option to see the replenished items, and eventually modify the quantity. Finally, send the file report to the server by cradle or WIFI.

View Product

---