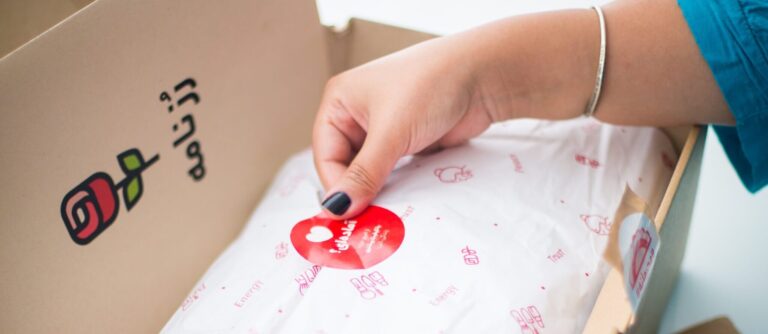 Online retailers such as Amazon and Zalando are committed themselves to becoming more sustainable and are beginning the switch to paper packaging as an alternative to less sustainable options. By the end of the year, Amazon wants to deliver smaller deliveries in paper mailing bags and envelopes, and only deliver their larger items in corrugated boxes. Zalando also wants to fully transform its shipping packaging into paper bags by the end of the first quarter of 2022.
Packaging of Label Paper
The industrial label printers that Weber offer can label paper packaging as well as cardboard packaging. As the labelling process is performed without contact and the labels are "blown" onto the surfaces of the product, the paper bag packaging is just as suitable as cardboard packaging.
In addition, our Legi Flex 6100 labeling system doesn't require paper packaging to be placed on a reference edge. The Legi Flex has a camera that determines the position and volume of the package, allowing the applicator to adapt exactly to each product.
Alternative Inkjet Printing
Alternatively, paper bags can also be printed very well. Our inkjet systems can integrate the Markoprint Integra PP108 for example, which will allow you to print over a large area and in two colors at the same time. Thanks to their excellent print quality, Thermal Inkjet systems are a real alternative to traditional labeling applications.