Labelling Systems
Automatic Labelling Systems for Printing and Application
Labelling machines will automatically label products and packaging of all kinds and budgets. Weber Packaging Solutions manufacture highly efficient, durable systems to meet the most demanding industry challenges. our range of Print and Apply labelling systems are reliable, flexible, robust, making them easy to integrate into your production line We also develop customised solutions for specific labelling applications. Please contact us for a personal consultation.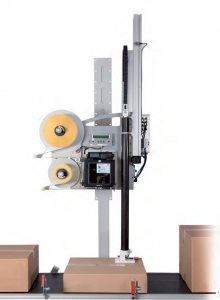 Easily configurable for all product shapes and sizes
Simple installation as standalone or integration into production lines
Modular design for increased flexibility 
Lower Total Cost of Ownership
Integrates easily into existing ERP Systems
Pan European Service and Support Network
Our Products
Labelling machine manufacturer Weber Packaging Solutions – 'Made in Germany – Supplied and supported in Ireland'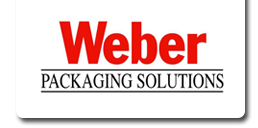 Our labelling technology is designed and developed in our state of the art manufacturing facility in Germany. Our Research and Development Centre is constantly looking to enhance our systems to cater for our customers needs. We work closely with our customers and partners to meet market demands as they develop. The benefit of this is that you get the experience and support directly from the manufacturer which is essential in industry today. Due to the number of years experience in manufacturing Labelling Systems our systems are modular in design where the Label unwind and rewind, and Apply Stroke are interchangable, the Dispensing head can be changed to suit your specific configuration. The Integrated Printer Module can be exchanged quickly and easily saving downtime in production. We work with Global Printer manufacturers such as Zebra, Sato, Datamax and CAB so you can choose your preferred Printer. They offer high print quality, good legibility and speeds up to 600 labels per minute. Our systems will accurately position labels on delicate products without making contact using our Tamp Blow Technology. Challenging production conditions such as cold, heat, moisture and dust are no problem due to our range of custom and standard protective enclosures. We can also build specific customised Labelling Solutions for both OEM partners, Packaging Machine builders, and also directly for our Customers. We pride ourselves on a consultative approach to ensure that we build install and support the best solution for your company.
Print & Apply Application Videos
Accessories for Labelling Systems
Weber Packaging Solutions will supply consumables and supplementary products for efficient labelling: