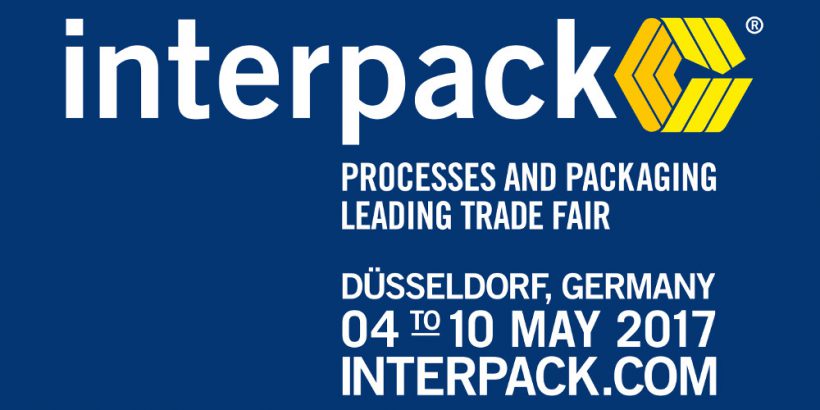 From the 4th to the 10th of May 2017 everything revolves around one thing: packaging. Interpack invites you to Düsseldorf. In addition to new packaging trends, the international fair will focus on topics such as industry 4.0 , product protection and distribution. BluhmWeber Group on Stand E54 in Hall 4 will show you the outstanding role played by product design. Can you guess what a horse, a chameleon and an octopus have to do with it?
They are all clever animals with remarkable features. We have developed some "unique" labeling solutions for you. Come see us on the Interpack Stand (E54 in Hall 4), these and more are waiting for you:
Changeable, like a chameleon:

Label dispenser Alpha HSM
The new labeler Alpha HSM is a transformation artist: from 65 modules all functions can be combined individually. Thanks to its own drives and special adapters, the label winders and re-winders can be installed independently on location, while the basic module can be integrated directly into the production line with the dispensing unit. Thus, it adapts even to the tightest space conditions quite flexibly .
The Alpha HSM provides labeling speeds of up to 2,000 labels per minute and is protected by protection class IP65 from dust and moisture.
The reliable work horse:
Labeling system Geset 314 ZDT
Four Alpha HSM label dispensers are seated in the labeling machine Geset 314 ZDT. Thanks to the Zero Downtime function (ZDT) , label rolls can be refilled during operation, resulting in less downtime. Alternatively, two of the labelers can apply additional marketing labels.
A vision system checks the presence and position of the label. In addition, the Geset 314 ZDT has a digital display with a connection to the customer-specific PLC. Only if all labeling parameters are set correctly, the labeling process starts. Thus, errors are greatly reduced.
Squid with full tank:
Centralized ink supply for thermal inkjet printers
At Interpack 2017, BluhmWeber Group is showing an intelligent storage system for fast drying inks for Markoprint printers for the first time. The tank holds 400 milliliters. For applications with high ink consumption therefore frequent ink tank changes are not necessary.
The cartridges report their ink level in real time to the ink system via SmartCard technology and are automatically filled during the printing process .
Ground adhesion like a gecko:
Grease-penetrating ink for Linx inkjet printers
For the inkjet printer series Linx 8900 we show a new black MEK ink for surfaces with a greasy and oily film covered are. It is suitable for many materials such as glass and metal as well as a wide range of plastics and foils. This is interesting, for example, in the food and chemical industries.
Livestream in real-time.
The Bluhmware software allows you to control three different marking systems simultaneously in real time. Try it on our test stand: You can use a webcam to see how your previously entered individual layouts are printed in the remote Bluhm development center!