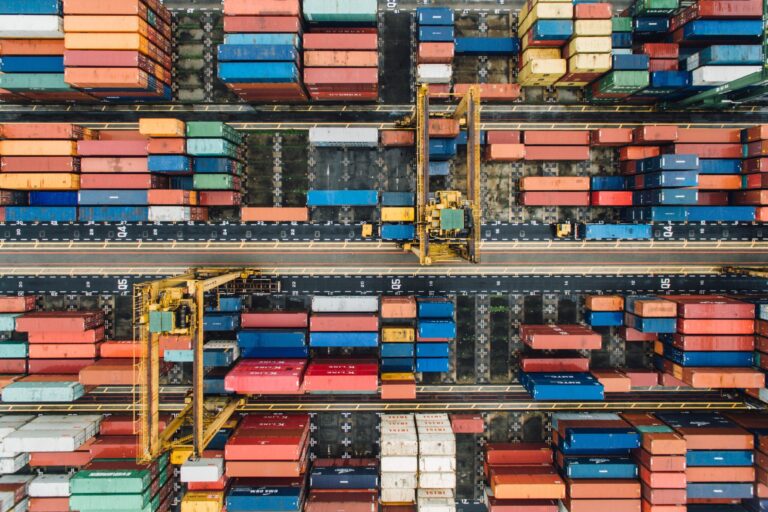 Order today, delivered tomorrow!
After placing an order, the customer expects their package as soon as possible. The order will be processed by the online shop and prepared for shipping to the carrier. This can be done manually, partially automatically, or fully automatically.
Whether 50 orders per day or 1000 orders per hour, Shipping optimization pays off for e-commerce companies of all sizes. The labeling of products and packaging plays a crucial role in this. This article gives a brief overview of this.
Online Trading is Booming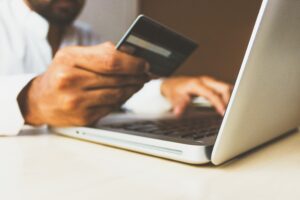 The number of online stores is rapidly increasing day by day. In the Netherlands alone, around 13,000 new online stores were opened in 2020 alone. By 2040, 95% of all purchases are expected to be made online. For these online shops, the competitive pressures in terms customer satisfaction, amongst other factors depends on delivery speeds, is increasing. This is why right now is the right time for online stores to invest in improving logistics processes.
What does E-Commerce Logistics mean?
The internal logistics of online shops include all processes from storage to shipping to returns. It can be roughly divided into the following three main tasks:
1. Incoming goods and warehouse management
Items usually arrive in the warehouse as bulk goods and must be sorted in order to be retrieved quickly and efficiently when orders come in. Warehouse management software helps to keep track of the number of items in stock and their location within storage. This assumes that all goods are clearly identifiable. The easiest way to ensure that products are easily identifiable is to label products, e.g. "B" contains the article number, quantity information and best before dates if needed. Machine-readable barcode labels, also greatly facilitate the identification of regular inventory.

2. Pick and send orders
Fast and error-free deliveries delight online shoppers and limit the number of returns. To achieve this a robust identification is required. Labels can be quickly printed out and stuck on using a label printer. In the case of large order volumes, this process should be automated by applying labels using a labelling system rather than by hand.
ID labels ensure that the picker can locate the parts to an order quickly to put it together. In larger companies, these labels are used to channel goods automatically into certain sorting exits. At the outgoing goods area, employees can use them to check orders again for quality and completeness.
Shipping labels are required by the shipping provider to deliver the package to the customer. They contain information about the sender, the recipient address and other shipment details of the goods sent.
3. Process returns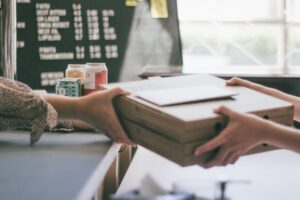 For E-Commerce businesses, efficient returns management is a must. For convenience, buyers often order their desired items in several variants, after all, returns are usually free of charge. In the clothing industry, the average return rate is particularly high at around 50%. Meaning it is all the more important to make this part of the logistics process as efficient as possible. This not only keeps customers satisfied, but also keeps operating costs low.
Return labels accelerate the recording and storage of returned goods. The shop staff can simply scan the barcode to automatically feed the item information into the ERP system and/or the warehouse management software. This means that the item is available for sale again efficiently and as quickly as possible.
Manual or Automated?
"Handmade" is a great product feature for unique shop items. However, this does not apply to the logistics process: Manual processes in the shipping line are often slow, error-prone and labor-intensive. This means the risk of incorrect deliveries and returns increases as a consequence.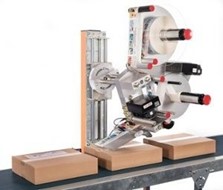 Automated shipping processes are much more efficient. Orders can be processed faster and more reliably, particularly when identified by labels and barcodes. Appropriate labeling systems such as Label Printers & Label Print & Apply Systems automatically apply the necessary barcode labels to products and packaging means that employees have their hands free for more important tasks.
Free efficiency check
Our experts will be happy to show you how you can optimize the logistics in your company with our easy-to-integrate labeling automation solutions. Simply let us know your desired date for a consultation on site (or via video conference) using our contact form.