How Food & Beverage Manufacturers can benefit from 84 years of experience and knowledge
Labelling & Coding is an essential part of the lifetime of any product, from raw material through to the end user. At every stage of a product's life labels and codes are used for identification, traceability, routing, shipping and marketing. Choosing the right supplier for your labels, labelling equipment and coding equipment is vital in today's fast moving and competitive production environments. Not only should the labels and equipment be fit for purpose but they should also stand up to the rigours of the manufacturing process with minimum downtime and ease of setup, product changeover and operator use. To address labelling and coding at all the various points of the manufacturing and distribution process requires a partnership approach between the supplier and the customer.
What do the packaging terms mean?
Packaging may be of several different types. For example, a transport package or distribution package can be the shipping container used to ship, store and handle the product or inner packages. Some identify a consumer package as one which is directed toward a consumer or household.
Packaging may be described in relation to the type of product being packaged: food packaging, beverage packaging, medical device packaging, bulk chemical packaging, over the counter (OTC) packaging, pharmaceutical packaging, etc.
It is sometimes convenient to categorize packages by layer or function: "primary", "secondary", "tertiary" etc.
These broad categories can be applied in various ways depending on the location or industry. For example, depending on the use, shrink wrap may be primary packaging when applied directly to the product, secondary packaging when used to combine smaller packages or tertiary packaging when used to facilitate some types of distribution, such as to affix a number of cartons on a pallet.
Primary Packaging
The material that contains the product and holds it. This usually is the smallest unit of distribution or use and is the package which is in direct contact with the contents.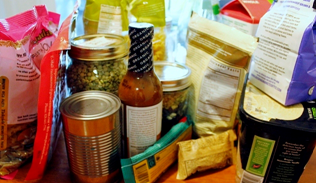 Requirements
Labels and codes are principally marketing and regulatory in nature
Meet product identification or traceability requirements
"Use by" or "best before" date codes, lot codes, barcodes, and serialization
Equipment
Label Applicator
Continuous Ink Jet (CIJ)
Thermal Ink Jet (TIJ)
Thermal Transfer Overprint (TTO)
Thermal Transfer label printer
Secondary Packaging
Outside the primary packaging and may be used to group primary packages together.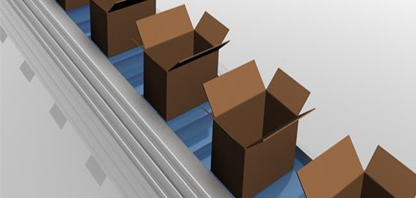 Requirements
Labels and codes are printed or applied directly on the case
Typically used to support the manufacturers' brand via logos or graphics and possible regulatory data/information
Indicate product and distribution information
Equipment
Automated label print and apply (P&A)
Piezo Ink Jet (PIJ)
Thermal Ink Jet (TIJ)
Thermal Transfer label printer
Tertiary Packaging
Used for bulk handling, warehousing, transport and shipping. The most common form is a palletised load for shipping.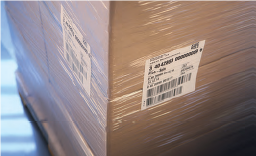 Requirements
Labels relate primarily to storage, shipment and delivery
Equipment
Automated pallet label print and apply (P&A)
Thermal transfer label printer
| | | |
| --- | --- | --- |
| | | |
|   | | |
The Production Line
Consider where the labelling process will take place in your production line. This will help determine the type of labeller and application needed. Lower or higher temperatures and dusty environments may require specific environmental enclosures. How is the product handled/transported? Conveyor speed, product rate and conveyor type are all essential to the choice of labeller and/or coder. The production line, label type and the product's packaging almost always determine what type of labeller or coder is to be used.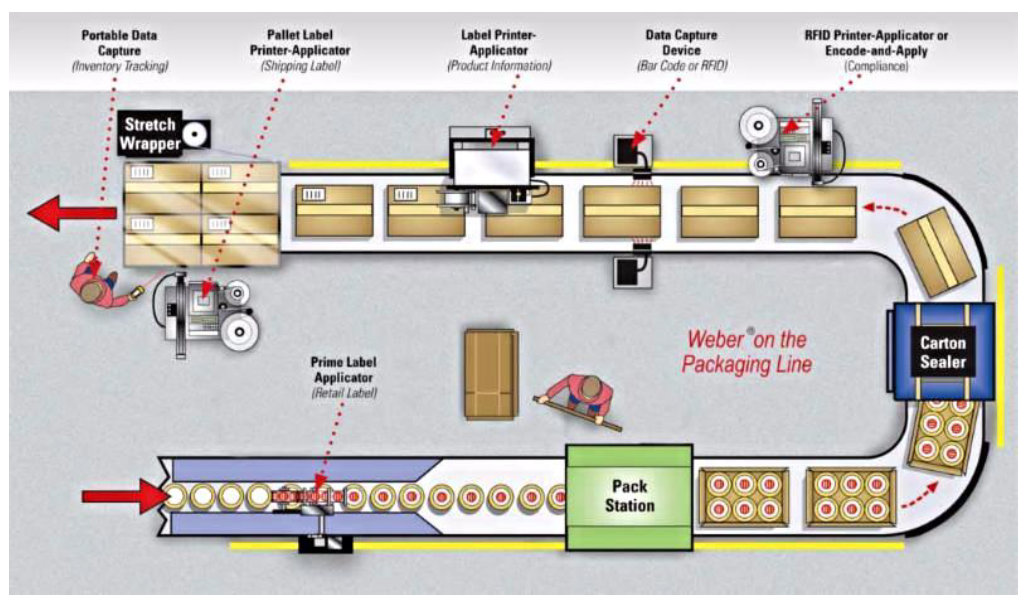 Interface Capabilities
The ability of labelling and coding equipment to interface easily with external equipment and/or control systems is critical for handling not only start/stop but also error situations.
See our range of Apply, Print & Apply and Inkjet Coding Solutions
Ease of Operator Use
Is the machine control panel ergonomically positioned?
Is loading and unloading of labels, ribbons, inks etc. easy and convenient?
Is operator training available?
Are there pre-defined protocols available for operator upkeep/maintenance of the equipment?
Are warnings available for the operator when critical supplies (labels, ribbon, ink) are running low?
Considerations for Supplier-Partner choice
Does the Supplier-Partner have a proven track record in supply, installation and support?
Can the Supplier-Partner supply all my requirements for labelling, coding, support and consumables?
What are the standard SLA's and protocols available?
What Technical/Engineering assistance is provided?
See our range of Apply, Print & Apply and Inkjet Coding Solutions
Weber Packaging Solutions, www.weber.co.uk , have been manufacturing and supporting industry worldwide since 1932. Our experience in every aspect of labelling and coding provides a unique overview of the requirements of all industries, systems integrators and suppliers. With manufacturing and support worldwide we assist global and local Food and Beverage manufacturing and distribution companies with their labelling and coding requirements by developing, installing and supporting our own Weber systems and also those of our key partners including Zebra, Sato, Datalogic and others. The ability to provide a turn-key solution comprising hardware, software, integration and consumable media along with support and training gives you "The Leading Edge" when partnering with Weber.
Contact Details
Sean Kenny                                                                                       

Business Development Manager (Ireland)

Phone: 00 353 (0)53 9233778