EasyGo! ProductCheckPro
Summary
Manage your stock by checking the properties of your products and verifying they are correct. Alert, by incidents, the failures of the products checked. Send the incident report to the server to solve it or to have a movement report. Finally, print product related labels from your handheld device via cable, WiFi or Bluetooth.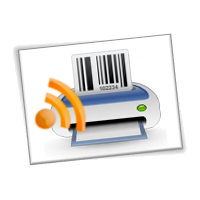 Description
EasyGo!ProductCheckPro allows you to check any type of stock, with or without barcodes labels. The properties related to the product that will be showed are customizable for each customer.
The operator can easily identify the article in stock. Once identified, the operator can check all the information available for the item, such as price, batch number, and expiration date; or any property that has been customized.
Once the product has been identified, a label can be printed from the handheld device by cable, wifi or Bluetooth if available on the device.  It's possible to use several label formats, so the user will be able to choose the right label to print if more than one label format is available (for example, location label, price label…)
One label format is supplied with the solution as a sample (DPL) but it's possible to supply additional formats to have the specific label required by the customer needs (size, printer model, information showed in the label, logo…).
EasyGo!ProductCheckPro needs a master file with all product codes in stock to be checked. It's also recommended to provide an EAN master file and Incident master, to have a more complete and versatile application, but it's not mandatory.
EasyGo!ProductCheckPro allows the operator to review any product, introducing an incident (for example, the price is incorrect), or a comment/suggestion (the description is too short). When the checking is finished, the incidents report will be ready to be uploaded, via cradle or WiFi, to the host.
If an incident master is provided, you can choose the description of the incident more appropriate and introduce any additional note. But if it is not provided, you can enter any comment or incidence note (free text).
Plus, if the host system is accessible from the device over WiFi network, an image of the article can also be displayed.
---
Languages
English
Spanish
Adobe Reader is required to open and view PDF files. This can be downloaded free from adobe.com.
Available Documents
Whether organic lotions, lip balms or hand sanitizers, your health & beauty products can blossom with colorful, high-quality labels. And your family of products can share a design but remain unique for easy recognition on the store shelf.

View Product

---

The Alpha HSM (High Speed Modular) is our new modular compact Labelling System designed with versatility in mind.

View Product

---

Designed with the user in mind Zebra incorporated extensive customer feedback, as well as the legacy of its Stripe and S4M™ printers, to create the new ZT200 series printers, which feature elegant space-saving design, effortless setup, intuitive user operation, and ease of service and maintenance. Whether you are adopting barcode technology for the first time […]

View Product

---

Weber's LA4050B Series Electric Labelling Print and Apply automated labeling systems feature industry-leading smart technology that use sensors to reduce label application complications, ensuring a one-to-one label-product match. As the leading all-electric Label Printer/Applicator manufacturer on the market, our pressure sensitive labeling systems enable customers to completely replace conventional pneumatic systems with semi-electric and or a fully electric option that controls the label with pinpoint accuracy in side, top, bottom and corner-wrap applications throughout the packaging process.

View Product

---