BCP Apps – Data Collect Plus
Summary
BCP Apps – Data Collect Plus is designed for those customers who need a straight forward data collection application with a choice of multiple programs. You can choose to have either ONE, TWO or THREE programs in the Application each with their own unique data fields. Each data field can be named and its length defined prior to installation. One of the fields in each program can be nominated as an Additions field that will total up all entries made in that field and display it on each screen. Each data field allows either scanned or keyed data entry for ease of use. There is an added facility for the operator to view the data collected and delete entries if desired, prior to downloading to the host. All entries in the Data Files are time and date stamped and can easily be downloaded into the customers Database or Excel spreadsheet by using WLAN or just a USB connection. What could be more straight forward?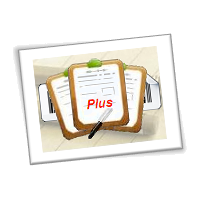 Description
BCP Apps – Data Collect Plus provides another unique yet uncomplicated multi program solution to Data collection. Each application can be configured for the job in hand prior to installation.
---
Languages
Adobe Reader is required to open and view PDF files. This can be downloaded free from adobe.com.
Available Documents
With best-in-class, productivity boosting, full-throttle throughput, produce vivid color plastic cards on demand fast – thanks to Zebra's highly advanced ZXP Series 8 retransfer card printer and its patent-pending image-transfer process. Yet even at unparalleled print speeds, the printer achieves superior, photo-like image quality that boasts rich, consistent colours and strikingly sharp resolution.

The ZXP Series 8 printer includes ZMotif XML-based software for easy integration with enterprise applications. A modular design gives you the flexibility to add a variety of encoding options as needed.

View Product

---

Label printer and dispenser for all labelling tasks

The new Legi-Air 5300 from Bluhm Systems is a modular Label printer and dispenser distinguished by its extremely versatile applications and a very high operating run time. In addition, the system offers a high degree of operator-friendliness: the operator is supported in his work by several functions such as service interval or operating condition display.

View Product

---

This series of retail SATO printers include a heavy duty print mechanism and cutter assembly which carries on the tradition of durability and performance of SATO solutions.

View Product

---

At the core of the CT4i printers is a new generation ultra high speed processor.

View Product

---