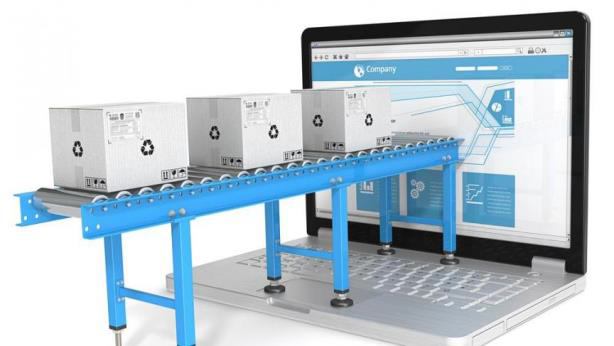 How Logistics, Warehousing & Distribution Companies can benefit from Weber's 84 years of experience and knowledge
Labelling & Coding is an essential part of the lifetime of any product, from raw material through to the end user. At every stage of a product's life labels and codes are used for identification, traceability, routing, shipping and marketing. Choosing the right partner for your labels, labelling equipment and coding equipment is vital in today's fast moving and competitive production environments. Not only should the labels and equipment be fit for purpose but they should also stand up to the rigours of the manufacturing, warehousing and distribution process with minimum downtime and ease of setup, product changeover and Operator use.

Whether your business is food or furniture, medical devices, pharmaceuticals or party goods the ability to identify and track your product from raw material to end user, and back if necessary is critical to providing your Customer with the confidence required to continue purchasing your products.
Weber Packaging Solutions are working with some of the World's largest and most successful companies in manufacturing, warehousing, distribution and warehousing where our products, solutions and engineering services provide the confidence of 24/7 operation for global suppliers.
Key Considerations for our Customers
Visibility throughout the Supply Chain
Traceability
24/7 operation and cover
One stop solution supplier
Supply Chain Visibility
The entire Supply Chain from raw material to end user can be long and complicated and at each stage in the chain due consideration needs to be given to the inputs, outputs and processes involved and that not only is the item identified at each stage but that the identification conforms consistently with International Standards (GS1, EPC etc.).
With a multiplicity of distribution channels throughout the Global Supply Chain the adherence to recognised International Standards is critical when goods are to be shipped across continents in the shortest possible time. Whether the manufacturer is in Ireland and the Customer is in Idaho Weber are providing the solutions that guarantee compliance and facilitating visibility for both the manufacturer in Europe and the Customer in US, Asia, Europe or beyond.
Traceability
The ability to track & trace the product from manufacturer to end user is critical to providing your Customer with the confidence to do further business with you. Unfortunately, whenever the need arises to recall a product it is vitally important to have an effective and accurate traceability system in place.
24/7 Operation and Cover
The global supply chain never stops and when supplying goods and services internationally production, warehousing and distribution need to meet the demands of the global supply chain. The needs of the Global Supply Chain cannot necessitate the provision of equipment that is "up to the task" and capable of 24/7 operation with minimal downtime for servicing. Whether with Weber's own manufactured and coding systems or through our partnerships with Zebra Technologies and Sato we specify and provide only the equipment that is suitable to the task at hand. Our fully trained Engineers provide the installation, preventative maintenance and operator training to ensure minimal downtime.
One-Stop Solution Supplier
Have you ever had he situation where the printer supplier blames the ribbon supplier who blames the label supplier for the downtime experienced? With Weber Packaging Solutions, you can source all the hardware, software and media required to keep your production, warehousing, distribution and logistics systems working. We have over 84 years' experience working internationally across all industries and partnering with Weber can benefit your company too.
Considerations for Supplier-Partner choice
Does the Supplier-Partner have a proven track record in supply, installation and support?
Can the Supplier-Partner supply all my requirements for labelling, coding, support and consumables?
What are the standard SLA's and protocols available?
What Technical/Engineering assistance is provided?
Weber Packaging Solutions, www.webermarking.ie , have been manufacturing and supporting industry worldwide since 1932. Our experience in every aspect of labelling and coding provides a unique overview of the requirements of all industries, systems integrators and suppliers. With manufacturing and support worldwide we assist global and local systems integrators in developing, installing and supporting our own Weber systems and also those of our key partners including Zebra, Sato, Datalogic and others. The ability to provide a turn-key solution comprising hardware, software, integration and consumable media along with support and training gives our customers "The Leading Edge" when partnering with Weber.
Contact Details
Sean Kenny                                                                                       

Business Development Manager (Ireland)

Phone: 00 353 (0)53 9233778