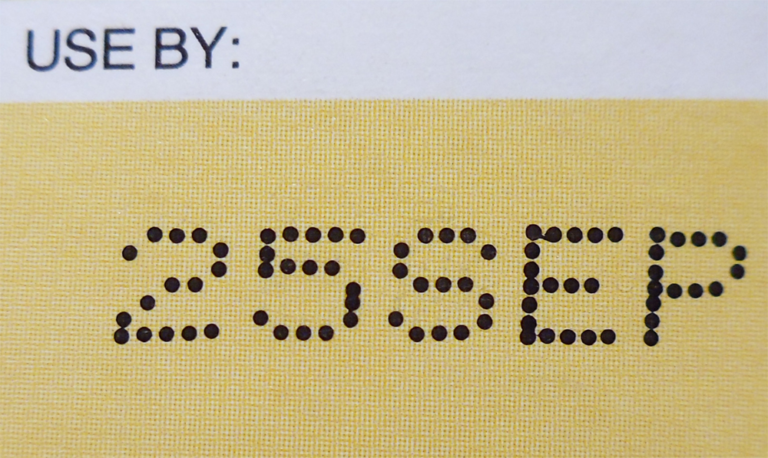 The Food Standards Agency and DEFRA recently published new guidance on the use of "Use By" and "Best Before" dates, to avoid confusion on which date is appropriate for any specific food product. Under these new voluntary guidelines, packaging should contain either a "Use By" or a "Best Before" date label to assist shoppers in deciding when food is at its best and how long it can be kept and still be safe to eat.
Research has shown that the "best before" date currently used on pre-packed foods leads to food being unduly wasted, as consumers are often confused by its true meaning, even although the food is still safe to eat beyond this date. The clear benefit of the "Use By" date is that consumers will definitely know that the product is no longer safe and therefore does need to be thrown away. These new guidelines are aimed not just at easing confusion, but reducing unnecessary food waste.
      (Use By Date Reduces Confusion and Food Waste)
For food manufacturing and packing companies, adopting new guidelines and standards for marking, coding and labelling needs to be achieved in a timely manner with the minimum of disruption to the production process. With over 75 years experience within the industry, Weber Marking Systems has helped thousands of customers adopt the countless changes to labelling and marking legislation during this time.
Weber's fully integrated approach to labelling and marking, includes an in-house graphics team to assist with label content and design and specialist on-site installation and service support, to help re-configure equipment to meet new guidelines. With a comprehensive range of labelling and marking solutions from pre-printed labels, simple label applicators, sophisticated print and apply systems, direct coding units and Legitronic® labelling software, Weber is able to fully support customers with any changes required to meet changing legislation.
Contact Weber Marking Systems to request a copy of the new document "Guidance on the application of date labels to food" and find out how the new guidelines affect your coding and marking content.