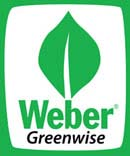 Greenwise Program
Weber Packaging Solution's UK Greenwise Program is shared asset drawing together the information of Weber and its suppliers with a point of helping experts in the bundling business to end up more mindful of how we can function towards more prominent natural stewardship.
When you join forces with Weber Packaging Solutions UK you can make certain that not just do we actualize green activities in our day by day assembling procedures and building upkeep yet we additionally work with you to empower the best labelling answer for your association and your ecological motivation.
ISO14001
All labels and packaging materials delivered by Weber are created inside of the structure of the worldwide standard ISO14001 for Environmental Management Systems.
FSC- Chain of Custody
The utilization of FSC evaluation papers in our names gives a certification that material assets are overseen and feasible.
The Forest Stewardship Council (FSC) is a worldwide non-benefit association devoted to advancing capable ranger service.
The FSC's central goal is that it should advance earth fitting, socially valuable, and financially feasible administration of the world's timberlands.
Their vision is that the world's backwoods meet the social, natural, and monetary rights and needs of the present era without trading off those of future eras
Notwithstanding timberland accreditation, the FSC framework incorporates an affirmed chain of care (CoC)
Weber gives an extensive variety of names made with internationally accessible papers with FSC CoC confirmation to bolster our clients programs as well as to diminish the natural effect of our items.
Zero Waste to Landfill
Weber has achieved zero waste to landfill with any waste not capable of being segregated and recycled being diverted to an RDF (Refuse Derived Fuel) plant providing energy and diverting material previously destined for landfill.
Weber Greenwise
Weber trusts that what is useful for business can be better for the earth. We don't trust that being green ought to cost all the more; no bundling proficient ought to acknowledge that. Here at Weber, we promise to endeavor to create items and procedures that enhance our surroundings whilst offering aggressive production network arrangements.