Whether you are a rural centre, ranger service wood merchant or autonomous agriculturist, the specialists at Weber will work with you to make a complete naming answer for your needs.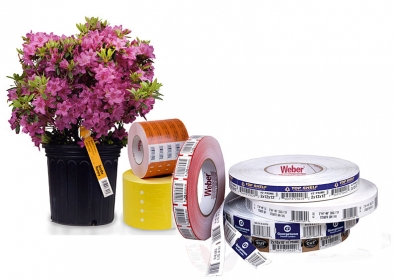 Climate Resistant Mart Labels for distinguishing parcels and individual creatures available to be purchased
Produce labelling and scanner tags for free nourishment makers
Wood labelling for the ranger service industry
Climate evidence label and tags for your nursery applications.
In the event that you are labelling rural items, seeds or labelling plants and timber, Weber has an answer for fit your needs.
Climate Resistant labels should have the capacity to handle introduction to a wide range of climate conditions in addition to direct daylight and steady watering. Our polytag material can face the employment in addition to you can print variable data on location with our warm label printers furnished with strong warm strips.