Working on a marketing campaign for your product line?
On the off chance that you need to give one of your items a support by utilizing a coupon or start a social media campaign with an online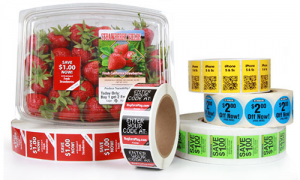 game, we have some great ideas for you. Coupon labels help a client finish a marginal choice.
Variable information like diversion codes can be engraved utilizing our laser or UV inkjet coders on press when the labels are printed.
Check out our Booklet Labels
---
Promotional Label Tips
Materials:
Coupon name development utilization broadly useful or all-temperature cements while peel-off coupons or diversion pieces utilize a removable cement
Sandwich names have a peel-off uncover that remains focused item while the amusement piece falls off without glue
Artwork:
Coupons ought to be a brilliant shading to draw in the purchaser's consideration
Extensive sort expressing the coupon's offer is crucial to get the message crosswise over quick and precisely
Variable diversion codes or messages can be engraved utilizing laser or UV inkjet coders while on press.