Create your own RFID smart-labels in-house
These table top units print and encode a mixture of UHF (Ultra High Frequency) radio recurrence distinguishing proof brilliant labels for a huge number of uses. Our exceptional name printers encode information on RFID tags and labels, while at the same time printing content, scanner tags and design.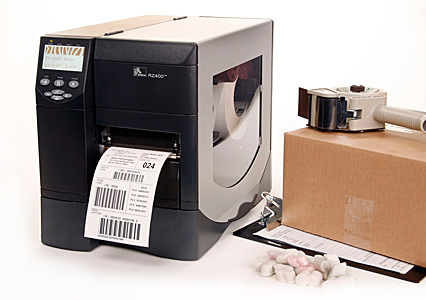 The Technology of RFID
RFID shrewd naming is a developing method for item distinguishing proof that has been embraced by retailers and government organizations to track the development of items all through the store network.
A shrewd name is a weight touchy mark with a RFID transponder (trim) implanted between the name face stock and its discharge liner. This RFID tag can be encoded with a lot of variable data which can be accumulated by a RFID peruser. Not at all like standardized identifications, RFID information can be gotten to without the label's perceivability itself, and different RFID savvy marks can be perused in the meantime.
Different benchmarks have been created by EPCglobal Inc. to bolster the utilization of RFID in today's information rich exchanging systems. Weber has the ability to supply RFID shrewd names that will meet both set up and rising norms.
RFID reader for an easy understanding
Utilizing RFID, items and travel packaging can be quickly distinguished in a dependable, mistake free way, even under antagonistic ecological conditions. At the framework's heart is the "transponder", a minor PC chip outfitted with a radio wire. This chip stores an all around remarkable serial number, the EPC (Electronic Product Code). In principle, applications that store a more noteworthy measure of information are additionally conceivable, for example, individual article or serial numbers, use-by dates or part numbers, for instance.
The procedure of perusing the information does not oblige viewable pathway contact in the middle of per user and stockpiling unit, and different stockpiling units can be perused in one breadth. Mark printers and name instruments that procedure RFID names are fitted with a read/compose unit that gets to the transponder. Over this interface, information is exchanged from PC to mark printer and is then at the same time printed to the name and modified into the transponder.
Contactless item recognizable proof makes applications conceivable that add to impressive investment funds underway and logistic expenses. Different RFID arrangement models are accessible to suit numerous application situations.
RFID Labels and Tags
Radio-Frequency Identification (RFID) tags and labels are an awesome answer for oversee stock and control distribution centre expenses. We as often as possible work with clients who need to spare cash on missing beds or spare time that is generally utilized for physically checking stock. Notwithstanding following items, you can likewise utilize them to work with individuals.
Here are a couple of thoughts on the most proficient method to utilize RFID:
Track stock in a store by appending a tag to items
Track marathon runners by applying a RFID mark to their number card
Keep up library stock by setting a RFID mark inside every book
RFID Documentation