Zebra QLn Series Healthcare Printers
Mobile printing enables users to label bedside specimens and samples at the point of collection, reducing the risk of errors and adverse event. Zebra's QLn Series Healthcare printers are small and light enough to be easily carried on a belt clip or trolley and deliver labels at thepoint of care. This saves time and money and improves the patient experience.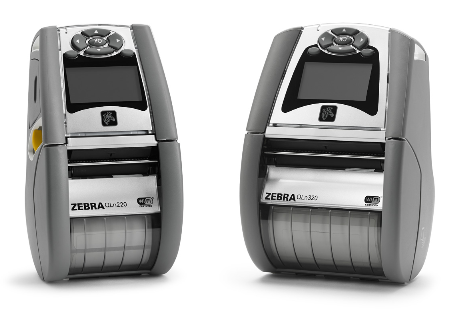 Tailored specifically to healthcare environments, Zebra QLn220 and 320 printers have been designed to provide efficient printing solutions for patient focused outcomes. Designed specifically with healthcare in mind, the QLn220 and QLn320 printers from Zebra are lightweight, portable printers, with an optional width of two or three-inch printouts.
Ease of use, set up, monitoring and adjustment are also crucial time savers for frontline healthcare staff and IT support. Built with our Link OS environment software, managing each QLn printer is easier for everyone involved.
Loaded with advanced features and connectivity options, these printer/encoders accurately and efficiently produce labels for all your mid- to high-volume item-level tracking applications. And, with Zebra's Link-OS® environment, they're easy to integrate, manage and maintain from any location.

View Product

---

Summary

BCP Apps – Data Collect Plus is designed for those customers who need a straight forward data collection application with a choice of multiple programs. You can choose to have either ONE, TWO or THREE programs in the Application each with their own unique data fields. Each data field can be named and its length defined prior to installation. One of the fields in each program can be nominated as an Additions field that will total up all entries made in that field and display it on each screen. Each data field allows either scanned or keyed data entry for ease of use. There is an added facility for the operator to view the data collected and delete entries if desired, prior to downloading to the host. All entries in the Data Files are time and date stamped and can easily be downloaded into the customers Database or Excel spreadsheet by using WLAN or just a USB connection. What could be more straight forward?

View Product

---

Zebra GK420 Thermal Transfer Desktop Printer

The Zebra enhanced GK420t thermal transfer printer offers the best value in a basic desktop printer, featuring a fast 5 inches per second print speed to meet your low- to medium-volume printing requirements.

View Product

---

Low-cost offline coding system; ideal for companies looking to automate their date marking process for the first time.

View Product

---