Zebra GC420 TT/DT Desktop Printer
Zebra's feature-rich, competitively priced GC420 desktop printer brings Zebra quality, durability and reliable performance to many low- to medium-volume, direct thermal and thermal transfer printing applications.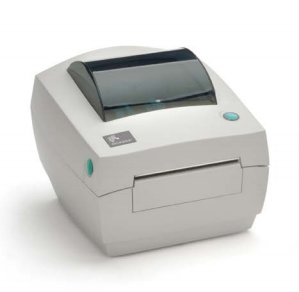 The GC420 printer's compact, space-saving design contains a powerful 32-bit processor for fast label throughput with a large memory for more graphics storage, longer label formats, and faster processing on media up to 104mm wide.
Media handling is extended further with an optional peel dispenser, plus the printer's native EPL™ and ZPL® programming languages provide easy integration with other Zebra printers. With its three standard interfaces and optional 10/100 Ethernet, the GC420 printer offers flexibility in connecting with your local or networked system.
Adobe Reader is required to open and view PDF files. This can be downloaded free from adobe.com.
Available Documents
GC420
The LI4278 takes 1D bar code scanning to the next level, allowing workers to scan faster and farther. Workers can capture virtually any 1D bar code, including the typical bar codes that are printed on paper labels; electronic bar codes displayed on the screen of a mobile phone, tablet or computer that allows retailers to easily process loyalty cards, mobile coupons and more; and the high density (HD) bar codes commonly used in electronic component manufacturing. 100 percent UPC bar codes can be captured from near contact to over 30 in./76.2 cm away, while 200% UPC codes can be scanned at 55 in./139.7 cm away.

View Product

---

Delivering the Latest in Technology in a Compact and Lightweight Form Factor

When managers and task workers are on the move inside the facility, the rugged MC55A0 mobile computer keeps everything they need to take instant action at their fingertips. Pure business on the inside and smart styling on the outside, the MC55A0 lets workers access business applications, scan bar codes, snap a photo, view a video and place a private or push-to-talk call to virtually anyone in the facility—all with a single device.

View Product

---

An eye-catching label plus important info. If you have ever looked down the vitamin aisle at your local store, you can see that the different products are branded by color and label design. People need to trust their vitamin and supplement supplier so your label needs to reflect quality as well as contain the important information needed to use the product safely and effectively.

View Product

---

FEATURES

Anti-microbial Casing
User Friendly Operation and Maintenance
Printing Resolution of 203 / 305 dpi
RFID Ready and Upgradeable
Prints Labels, Receipts, Tags and Wristbands

View Product

---