From starting point to destination, all through the adventure we stay with all of you the way
Logistics, warehousing and transport of merchandise is turning out to be more critical. Weber Packaging Solutions UK pressing labels are rough and sturdy, intended to withstand taking care of wear and tear and ecological and climate conditions. Our in-house specialists have grown best-in-class cements, completes and inks so we can give answers for even the most troublesome applications.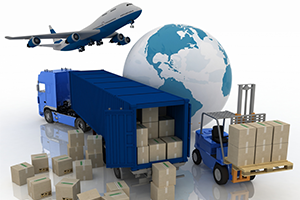 We likewise utilize the most cutting-edge barcoding and variable information printing and checking advancements to track and follow things from end to end in the inventory network. Direct warm and warm exchange labels are the ideal decision for your dispatch, warehousing and consistence necessities.
Packages can be lost if labels get to be harmed or uprooted, avoiding conveyance and prompting lost income and baffled clients. Our great paper direct warm labels and warm exchange labels guarantee that your standardized tag and content will be clear and readable with most extreme adaptability.
How has Weber given arrangements in Logistics?
Shipping and accepting labels
Inventory control labels
Barcoding, examining and indexing variable information
Distinctive and shading coded distribution centre labels distinguish racking and stockpiling regions
Pallet labels which are clear and exact for precise separation checking
Rugged and sturdy hand-held portable receipt printers
We likewise offer an extensive variety of equipment, programming, materials and aptitude to meet your logistics coding needs. Weber Packaging Solutions UK gives coordinated labelling arrangements that are remarkably built to streamline particular item distinguishing proof and taking care of operations. Numerous logistics, warehousing and transportation organizations have used Weber's extensive variety of coordinated frameworks. Everyone is particularly built to address a particular application, yet sufficiently adaptable to fit flawlessly into a current bundling line.